In last 5 years, I developed my forex strategy. I make several steps every day and I will share with you. This knowledge I took from several forex books and from several currency strategists.
My Sources of Forex Knowledge :
1) University books about trading – technical and fundamental analysis.
2) 10 years of trading
3) People:


I like book " Sentiment in the Forex Market: Indicators and Strategies To Profit from Crowd Behavior and Market Extremes" by Jamie Saettele. This forex technical expert has technical strategy and use sentiment indicators, Elliott Wave, and seasonality.He has great knowledge and as Joel Kruger, he shows in his research important patterns and multiweek trend.


Every day I watch videos from former currency strategist Joel Kruger on youtube and read daily Joel Kruger FX SESSION HIGHLIGHTS. This forex expert is excellent in multi weeks forex market forecast. I suggest you to read his every day thoughts and to watch published videos. In 2011. I made research and for EURUSD he told in his videos 100% multiweek correct predictions.

Scalping reports I am getting from Currency Strategist Michael Boutros .He is the best in intraday forex trading strategies and analysis. He is expert in scalping trading and he developed excellent strategy. I am learning from him how to use Fibonacci indicator and you can see Fibonacci for Beginners.
Id

eas how to trade big and fundamental important events I am learning from David Song.His instructions show me How To Trade Forex On News Releases and how to develop Important News Trading Strategy.
Vladimir Ribakov – Excellent trader and master of Eliotte wave strategy. He is perfect combination of short term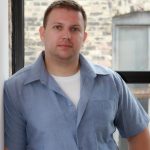 trader who monitor his trades whole time and classical Eliotte wave trader who monitors waves and divergence before he enter into position.Another excellent trader and you can read Vladimir Ribakov review to learn about his mentoring service.

Here are the basic rules of my forex strategy :
1) Money management is very important. If you can to sleep every night well and not to worry what will happen with your forex losing trade – you passed "Pillow test" (Joel Kruger term). Don't risk more than 1% of your portfolio.
2) Always watch your strategy. If you have stop loss/ profit ratio 1:1 or 1:2 or 1:n your strategy can be profitable every month. If you have strategy (most common bad forex strategy) where you get 10 or 20 pips and risk 300 pips – in one moment you will lose several months profit or all your money.
3) Don't chase your trades. If you lose today 100 pips don't open position only to recover your loss. Open position only if your strategy tells you to do that.
4) Don't open multiple postions and hope that you will recover your losses.Always make strategy, make stop loss and profit target and wait.Losing the trading position is part of every good strategy.
5) If market is overbought or oversold and RSI is above 70 and below 30 don't open trade.Wait for signal to enter into position. Market can be oversold or overbought several months or years.
6) Always enter into trade in some important price level. That can be Fibonacci level, daily low or high, weekly high or low, monthly high or low etc. Never make order sell or buy based only on trend.
Forex Indicators that I use in trading very often :
1) RSI oscialtor as main indicator
2) Fibonacci indicator to set up important levels
3) Bollinger Bands as trend indicator
4) ATR to see volatility for scalping strategy
5) Ichimoku Clouds to determine trend
and many others tools and indicators….