Changing MT4 language settings: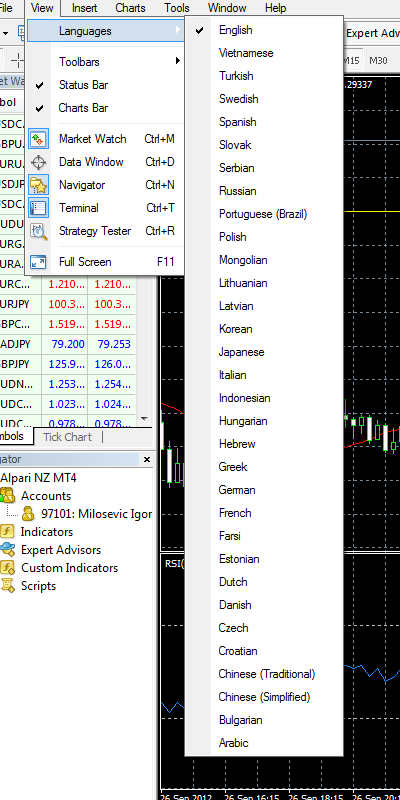 This is very easy and common operation in Metatrader.
Steps :
1) View tab
2) Languages
3) Set your language
4) Close Metatrader
5) Open Metatrader with new language.
Please if you need help in forex trading, setting, metatrader help etc. – contact me or make comment and I will contact you.
Regards !