These days everyone is aware of Forex currency market. In a recent past, the concepts of analytics, currency pairs, day charts and ticks charts, Forex candles, were limited to the circle of people associated to Forex. One of the most important things that we need to learn is forex candlestick. I will not write article about forex candlesticks.I will suggest you to read forex japanese candlestick chart patterns article and watch this video:

Because of the excessive advertisement, everybody knows about Forex and considering it to be easy source of income, people do make accounts and enter into the market thinking they are all set to trade. Although these traders learn the fundamental and the technical analysis, Elliot waves, estimating trend reversals on moving averages, very few of the amateur trader look into learning about the graphical analytical method of Forex candles.
This image below represents main points about forex candlesticks: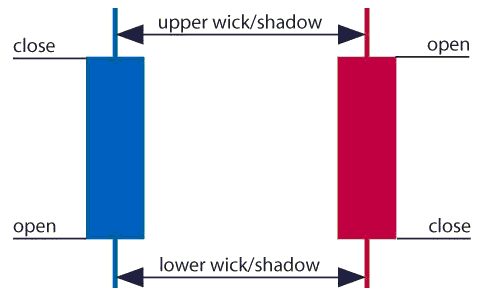 Yet employing Forex candles alone is not enough. 3 graphical indicators exist for price and the forecasts; the bars, the lines and the Japanese candles.
Mostly the experienced traders consider Japanese candles to be the most efficient indicator and highly recommend the amateurs to learn about it. This graphical analysis method was formulated in Japan more than 300 years back where ordinary used candles were placed on a table. Today it gives a clearer picture of price dynamics and the closing and opening figures are well distinguishable.
Forex candles are mainly follows some basic principals; Forex candle is white when the closing price is higher than the opening price and the Forex candle is black in the opposite situation. Therefore owing to these candles' colors and their derivations, forecasting the near future trend direction with greater certainty is possible.